11 tags
7 tags
Surprise and Delight
It was 2pm ish this afternoon when I was queuing for a cup of my favourite hot chocolate at a cafe 2 blocks away from my house. It was just a small cafe run by a lovely old couple. The husband was the barista and the wife helped him taking the orders and doing the transaction. Indeed, their warmth service to their customers is the reason why I keep coming back to them. Not that long queue...
7 tags
Two Different Views
One question. Two different people. and two different perspective. "What do you think love is?" My 14 years old sister H (Her): Like seriously you're asking this question to me? Come on, sis, you're much older than I am. You should have known what it is! M (Me): Why not? I'm just trying to find out what love really is. Is it that hard for you to answer ey?...
7 tags
The 13th Birthday Greeting
Technically, This is my 13th birthday greeting for you. That's if I gave you one each year ever since I knew you. Or let's say, ever since we started to talk and have fun :). Unfortunately, There were couple of years when we didn't even remember who we used to be, F R I E N D S. Yes, totally two little strangers in two different schools. Funny, How we finally recalled back how we laughed so...
7 tags
My Birthday Gift for You
Dear Jesus, Happy Birthday! Is there anything You want from me, God? If LOVING You is all You ask, You know I am. Eventhough I know loving You is not as easy as saying it. But You know I'll fight for You. I might not have a beautiful shiny heart like You do. Mine is full of scratches and scars all over it. But I always have space deep down for You to stay. I might not have the sweetest...
5 tags
Unclear Measurement
Does anyone know how many minutes it is in an hour? Correct! 60 minutes. Does anyone know how deep Pacific ocean is? Yes Yes! about 12999 meters deep. Hmm, next, does anyone know how long the great wall of china is? Wooo, you're smart! It's 8,850 km long. Now, does anyone know how many days left to be with the one we love? No? Anyone? ———————————————————————————————————————- It's Friday. The...
10 tags
If You Ever Get Lonely
I know you'll be having a new life soon When there are plenty of new faces and new voices around you And you'll be tasting lots of new flavour in your dishes That sometimes you love, sometimes you don't Obviously new people come into your life And you'll make lotsa new friends in just a blink of eyes Eventho  you might struggle in maintaining the friendship cycle Surely...
5 tags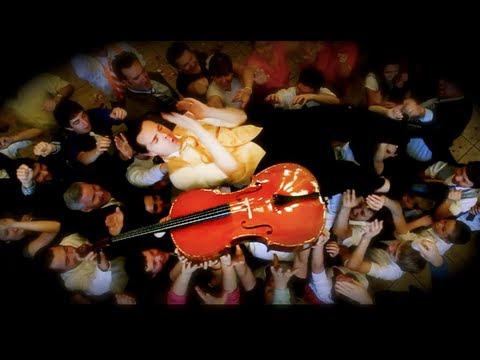 7 tags
Step to Simplicity
"Whatever happened, you know how special you are to me" And that's the last time my aunt saw her beloved someone right before the special day of him finally became a husband of her best friend. I wonder if today was a good timing to listen to this sad love story of her in this beautiful Saturday. But oh well, does teach me a lesson for sure :D ...
7 tags
9 tags
.Friend.
What is a good friend? Someone who asks you to have lunch together at your favourite restaurant. Someone who never forgets to greet you a happy bday right on your special day. Someone who would love to entertain and cheer you whenever you feel gloomy. Someone who always supports you in whatever you do, no matter what, even when the world does not. Someone who brings the joy into your days .. ...
8 tags
Desire
It was just three days ago,  When my lil girl was nonstoply cryingSOOO HARD for a stick of lollipop. Did really annoy me that time, indeed. Sadly, she was heavily got her sore throat that I wouldn't allow her getting, not even a tiny bite of the candy. Fortunately, she suffered no more infection in her throat today. And I decided to give her a reward for obeying what I asked her not to...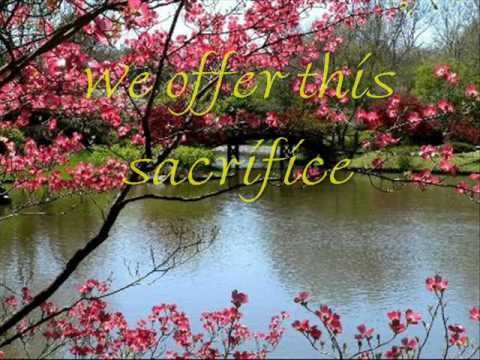 8 tags
Happy Born Day
Did you remember how excited you were counting the days before your birthday when you were a kid? When you were expecting the presents your dad will give you would be the thing you asked him long time before? When you were impatiently waiting to be older to have more power with your new age? When you kept guessing who would be the first one to greet you? When everything seems so beautiful.. ...
7 tags
A Glass of Hot Chocolate.
It's raining (again). Like the other days lately. And it's so cold here in my room. But I know it's even more freezing outside. A glass of hot chocolate right next to my laptop has been a great sweet companion these days. Though it's not enough to warm up my entire body. So I decided to turn on the heater and went under my quilt. Now, that's what w a r m t h  really...
Simply Steady
Many people think to change in their life. Of course in a better way. Want to be prettier. Want to be smarter. Want to be stronger. Want to be richer. Want to be slimmer. Want to be B  E  T  T  E  R.  But how many of you, ever cross in your mind to remain constant? To constantly become a hard worker. When you put all your effort to do the work and get them done. When you are focusing in every...
8 tags
Shelter
It's Wednesday morning. A normal Wednesday morning with the same route to the same destination I intended to everyday, o f f i c e. The only different was just the rain. Or maybe a HUGE different I could tell. It's a heavy rain! I should have listened to the weather reporter on the TV yesterday. *sigh*. And there I was, running through the rain as quick as possible to reach a place...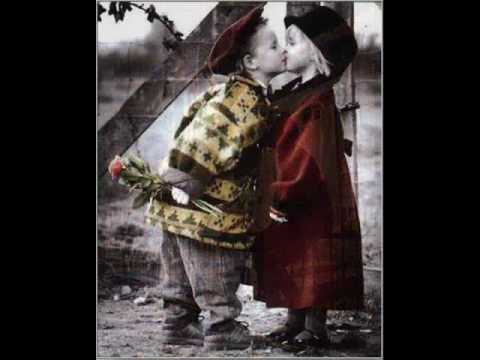 Love is ..
When there is a smile between the two holding hands, and still there is a smile even when the two eyes don't meet each other. When you're really mad at the one, and still getting so panic when they're sick.  When you're feeling so strong besides their side, and still aren't weak when they ask you to wait for them. When there is a hope in every meet, and still there...
6 tags
Happiness Recipe
Just like the other days, I ended the day with a lot of things spinning around in my mind. A long list of task waiting to be done by the time I reached home. Which supposed to be the time for me to get rest, after a looonnngg long day. Finishing the business plan. Making the slides for tomorrow's presentation. Printing the handout. And much more to do.  Not sure I have a few minute for...
7 tags
It's Christmas day!
A kid ran to me on my way home this morning. She asked me "Do you know where Santa is?" With a confused face, I kept looking thru that innocent cute face, had no clue what to answer. "My friend had a lovely teddy bear doll from Santa. She said Santa is here right now. But I lost my way. Do you know where he is?" I looked around and found a long line of kids, waiting to...
7 tags
When the Time Comes.
"There's a time for everything" A short sentence that successfully tuned me out in every single conversations today. A short sentence that successfully distracted the movie I was watching tonight.  A short sentence that successfully turned the scrumptious meal in front of me into a plain dish. Simply said, a short sentence that successfully longer-ed my Sunday. It was my...
Hello people! Before you read the article below, please start with the previous two articles called "The Questions" under, followed by reading "The Answers". And if you still have few more minutes to spend, the 3 minutes 51 secs song video I shared, would be a nice additional music to wrap up the whole two articles. Hopefully these can bring a little smile in your day....
.The Answers.
Hello you! I'm sorry if you think I'm mean to leave you curious without even a single clue. It's not that I ignored you. Was just me myself kept questioning the same things as you do. Today, I'm deciding to reply to your questions not because I assume what the answers likely to be but because I'd love you to see from my perspective Let me try to answer it by giving...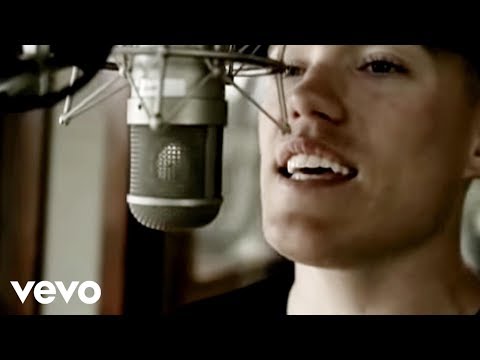 .The Questions.
Hello life! There are plenty of questions that keep spinning in my mind for a long time ago. I know this is the thousands time I ask you these same questions. And I understand if you wouldn't answer me like you always did. But really, forgive me for persistently trying to find out my curiosity. Hello life. Why all these years I live, there is no single thing I could do to predict my...
1 tag
A Little Prayer
Dear God, Thank You for the brain You gave me.  He has been really helpful to me to decide whenever I faced multiple choices in my life Better, he cud even create an option when there is none at all. Thank You for my eyes. For they have always been so faithfully showing me the beauty of life Well, sometime I see something hurts. But they always send tears to blur those vision. Thank You for...
Be Strong!
It's almost the end of the year.  And I can't believe how things happened so fast in just a year, or maybe less than a year.  More, I can't even believe how people could simply turn into someone else in just a blink of eyes. .PINK. A never ending super 'kawaii' color for girls. Adored by almost every single girls I've ever known, counted : my former very...
The Invisible Contradiction
Spring. My never-ending favorite season in the whole century. It seems like the sun was in a good mood to shine warmly along my way back home this evening. Better, the soft spring wind blew smoothly passing through my face, made me glad choosing walk back home over bus. And I was still amazed with what had just happened at today's meeting. Just like in almost every drama movie, there...
Unscheduled Life
————————————————————————————————————————- Boss  : Check my schedule for today. Personal Assistant : Today you would be presenting in Metro Gallery...
The Missing Words
It was Wednesday noon when I decided to grab something fast for lunch and ended up in McDonalds near my office. Unfortunately, fast food service was not as fast as its tittle when it came to a busy lunch hour. There were still another 7 people before me and more on the other registers. Stuck in the middle of the queue, I started looking around the counter and my eyes stopped right into one of...
Blurry Direction
Dear Brain, Brainny oh Brainny! I know I can't fool you You know me too well, bestie! And yeah, you rite. On every single thing you wrote. Things were so perfect He's still the one that could make me shinning so bright It would never change, really! It's just the things we called DISTANCE that makes the shine fading away and yeah, that's why you couldn't find...
Strongly Fragile
Dearest heart ❤,   It's been a while not talking to you. I wonder what's new with you these days? The last time I heard from you, you were spiritually sooo happy telling me stuff you called 'L.O.V.E'.  You wudn't believe me if Im telling you how shining you were with that smiley face on you. And you know I never lie to you, dun you? =] I still remember the last time...
Be Grateful.
It was 2 o'clock in the morning yesterday, and I was still awake.  So many things spinning around in my mind and I just felt uneasy even just to close my eyes  Too many question marks kept popping out within my head "Why things are not as fun as they used to be?" "Why work seems a boring routine in every single shifts I'm in?" "Why aren't they...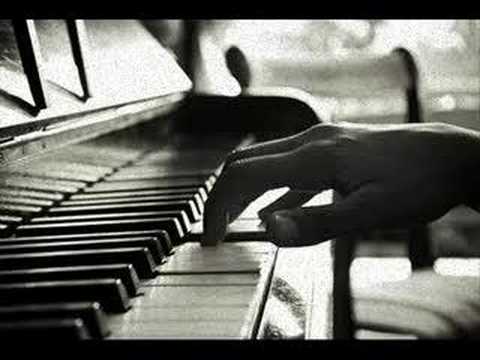 .Imperfection.
  Stay the Same - Joey Mcintyre Don't you ever wish you were someone else You were meant to be the way you are exactly Don't you ever say you don't like the way you are When you learn to love yourself you're better off by far And I hope you always stay the same cuz there's nothin' 'bout you I would change Chorus. I think that you could be...
♥ Beloved ♥
Sumone said better not to be attached by strangers better not to be so closed with others and better not to be recognized among the crowd For there is a farewell in the end of a gathering For there will certainly a momment when we'll miss anyone Become so gloomy thinking about sumone with nothing we can do Which lead us to the sadness I stop and stare at the window inside my bedroom Is it?? The...
-Curiousity-
It's 1.42 t nite, but i still awake,remembering the topic discussed this afternoon in my class.It's all about L.O.V.E.at.F.I.R.S.T.sight..and hey,its "Till The End" song playing at the momment..the appropriate backsound related to this situation,isn't it??hohO..=p Almost everyone in my class believe in love at first sight.Even my teacher, she strongly stated that that's true. She...